Pearl Media and Kinetic Worldwide allow consumers in Los Angeles to unleash their creative vision for artisanal beer brand.
Fairfield, NJ – June 2, 2014 — According to the Blue Moon Brewing Company's brand philosophy, brewing is an art form. Ever since the Belgian-style white beer was introduced in 1995 by head brewmaster and founder, Keith Villa, art has been present in all aspects of the brand.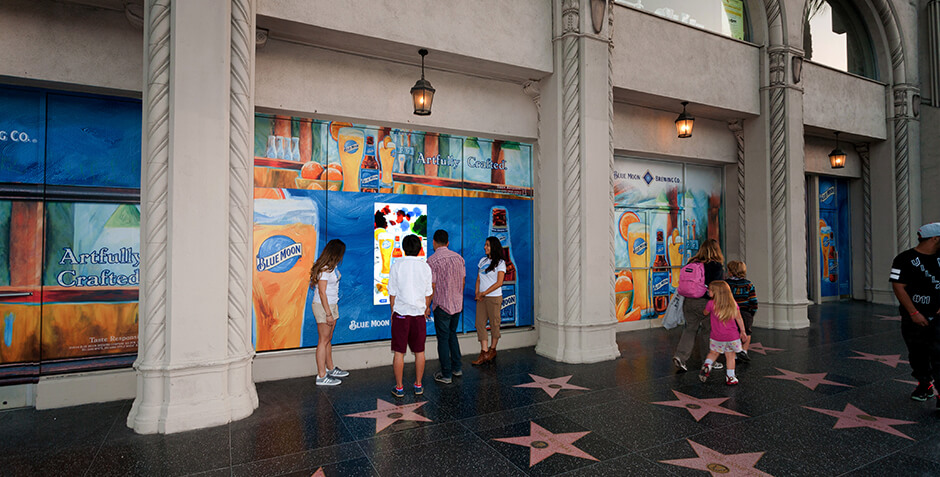 Continuing that vision, Pearl Media, experts in digital and interactive experiences, in partnership with Kinetic Worldwide, the world's largest planner and buyer of Out Of Home media, built an immersive storefront in Los Angeles for Blue Moon with a touch-based interactive component. Consumers 21+ will be able to paint Blue Moon art based on their own interpretations of the brand and then submit their entries via email for sharing across social media channels. The installation at 7024 Hollywood Blvd, Los Angeles, CA will be active from June 2 through June 29, 2014.
"This activation literally brings to life the brand's philosophy of artfully crafted," says Josh Cohen, CEO, Pearl Media. "By inviting consumers to create their own vision in real time, they become fully engaged with the brand, thereby creating a lasting experience and ongoing brand conversation."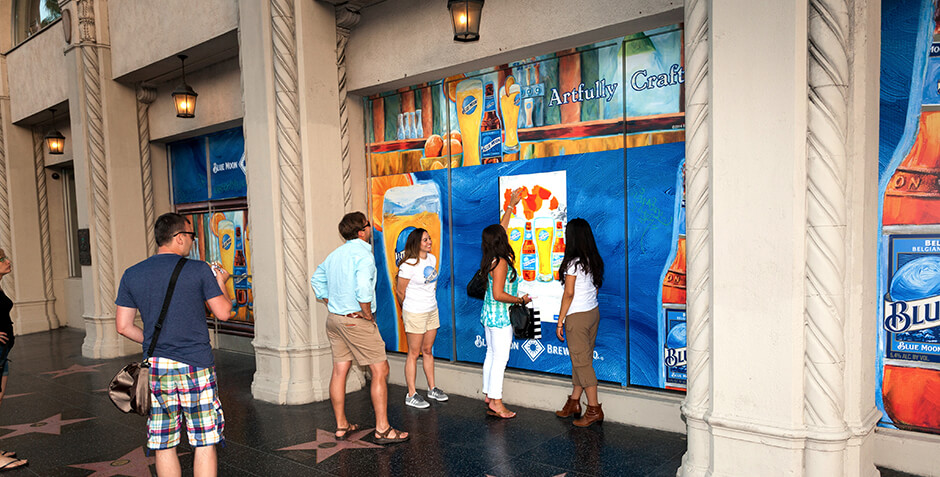 To see how consumers created their own Blue Moon masterpieces last summer in Chicago, check out the video, https://www.youtube.com/watch?v=yKIDhoiwc_
About Pearl Media
Pearl Media (pearlmedia.com) creates interactive brand experiences for events, out-of-home advertising and social media to attract, engage and connect with target audiences using the latest in emerging technologies. Through memorable consumer engagements with multiple touch-points, Pearl Media extends brand impact in categories including: automotive, spirits, fashion, CPG, retail, gaming and entertainment and more. Headquartered in Fairfield, NJ, with offices in Los Angeles, Chicago and Miami, Pearl Media extends brand-to-consumer relationships through innovative media creations.