Random Pearl Quote of the Week:
"Pearls are always in style." 
– Jackie Kennedy
---
The Goose is Loose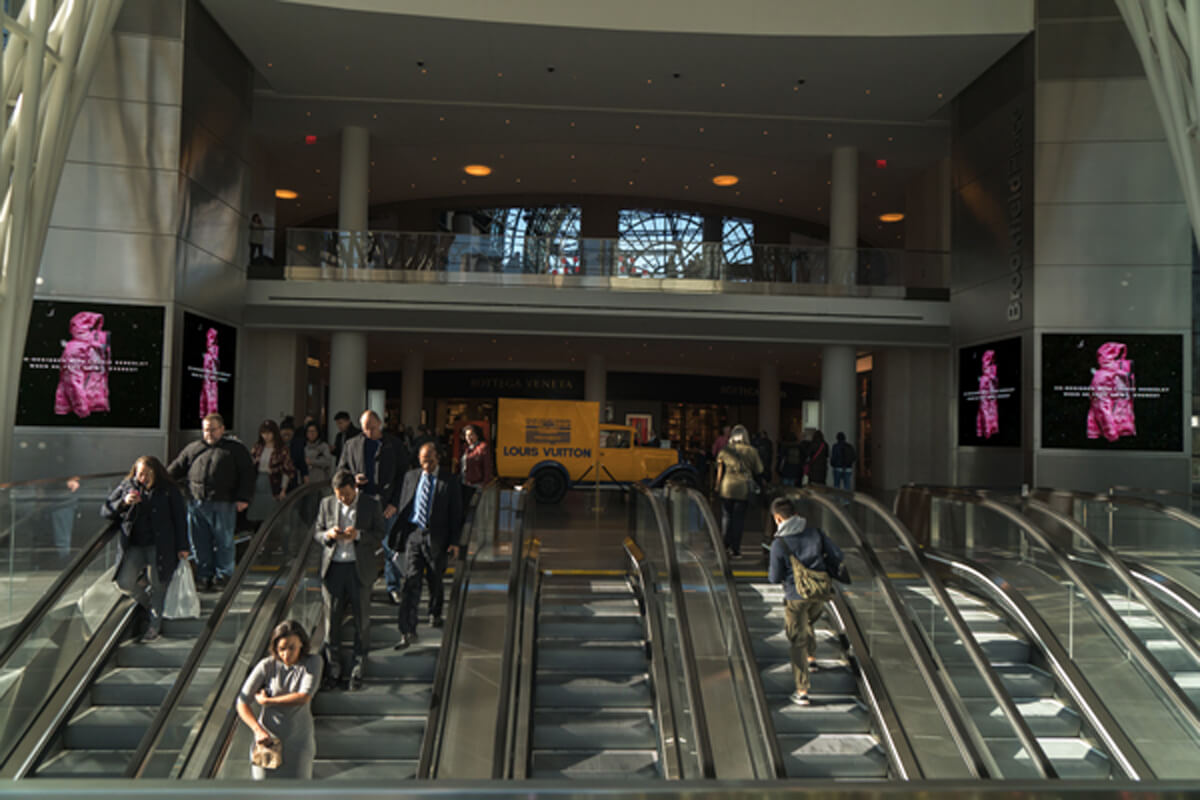 Canada Goose was one of the first brands to take advantage of our new digital network at the esteemed Brookfield Place, which includes our impressive pavillion screens – the highest resolution digital advertising spot in NYC! Hoping to capture the attention of New Yorkers as they escaped the cold, the brand picked the perfect time and place to showcase its high-quality jackets.
---
Taking over one of our Dolphin Expressway wallscapes, Porsche had the opportunity to promote its new Panamera Turbo Hybrid. Nothing induces speed quite like an open highway and some sunshine. Next time you're in Miami, take a cruise past this striking board. Just be sure you're light on the pedal!
---
From R&B, to hip-hop, to alternative, Pearl wallscapes have featured some of the most prominent artists in the music industry today. Promoting their first joint album, the dynamic husband and wife duo of Tim McGraw and Faith Hill were just two of the many artists to be represented on our NY37 unit. Most people don't think of NYC as a hotbed for country music fans, but that didn't stop us from diversifying our "NY37 Playlist."
Whether it's "Find your Beach" or "Miles Away from Ordinary", Corona has always found ways to transport customers into a relaxed state of mind. Miami residents may have already found their beach, but Corona chose to utilize one of our more unique wallscapes to deliver another message: Taking a vacation is as simple as cracking open a cold one. Oh, and don't forget the lime!
As a thank you for all of the hard work in 2017, Pearl decided to reward its employees with some swag! Dubbed the "Black Jacket Army", the team was able to safely and warmly enjoy the holidays with loved ones. We hope you all did too! Big things to come in 2018!