Random Pearl Quote of the Week:
"The rarest things in the world, next to a spirit of discernment, are diamonds and pearls."
– Jean de La Bruyere
---
Shell Fills Up Miami!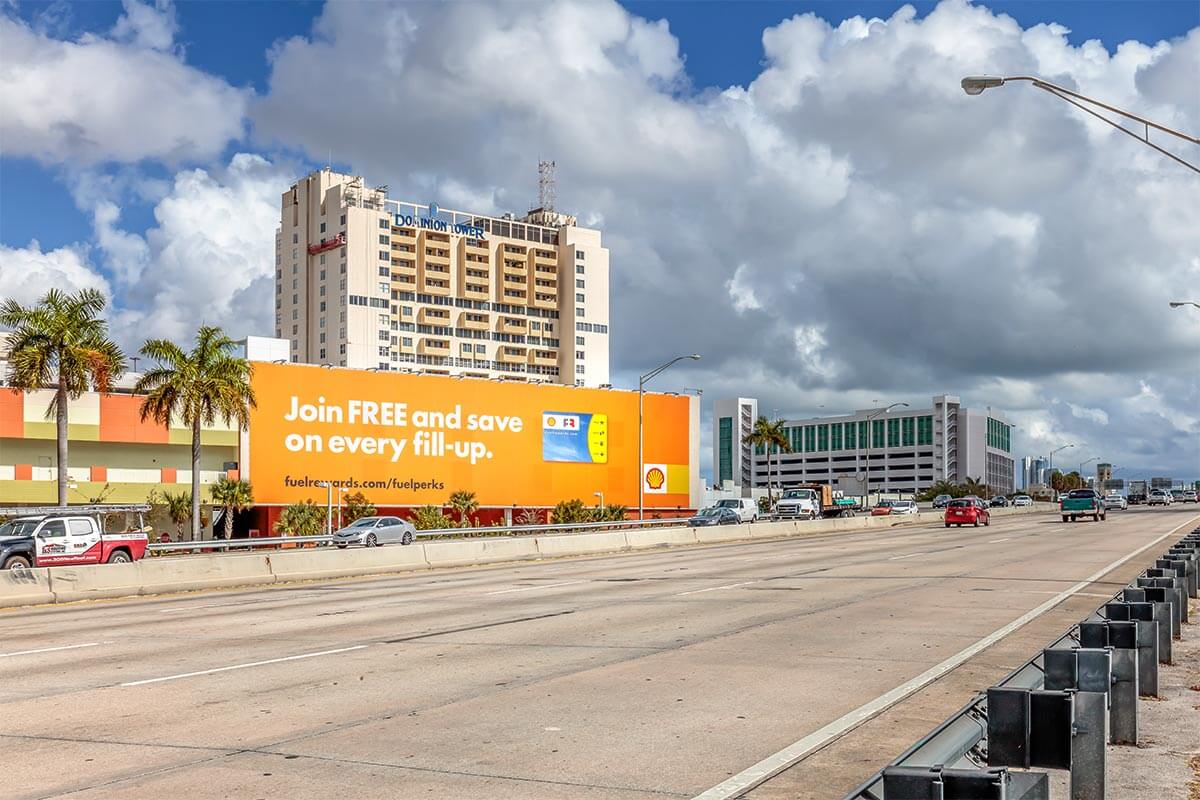 Locals know that navigating through Miami traffic eats up a ton of gas, which is why Shell took over one of our Dolphin Expressway wallscapes to share their Fuel Perks program. With over 7,000 square feet of gas-saving goodness, there's nothing witty we can even say about this. It's just awesome!
---
Returning Guest: Letgo

A round of applause for our returning "Last Week Today" guest, Letgo! They're back with another beautiful Los Angeles storefront, encouraging people to sell their extra stuff on their mobile app. Sometimes, you just need to Letgo!
---
Trend Setting With Virgin America

Modern flight meets modern dining with Virgin America on our Chelsea Market wallscape in the Meatpacking District. On Virgin America, flyers get to experience some seriously soothing mood lighting. It's like a real life Instagram filter for all your inflight selfies!
---
Naked Gives Chicago Even More Wind


You don't call Chicago the Windy City for nuttin' – and Naked Juice has arrived to give consumers some extra wind themselves! Standing high on our Chicago wallscape, the nutrients of Naked Juice are just what Chicagoans need to keep on sailing through their day.