Random Pearl Quote of the Week:
"All art is autobiographical; the pearl is the oyster's autobi." 
– Federico Fellini
---
Foodies & Travelers Rejoice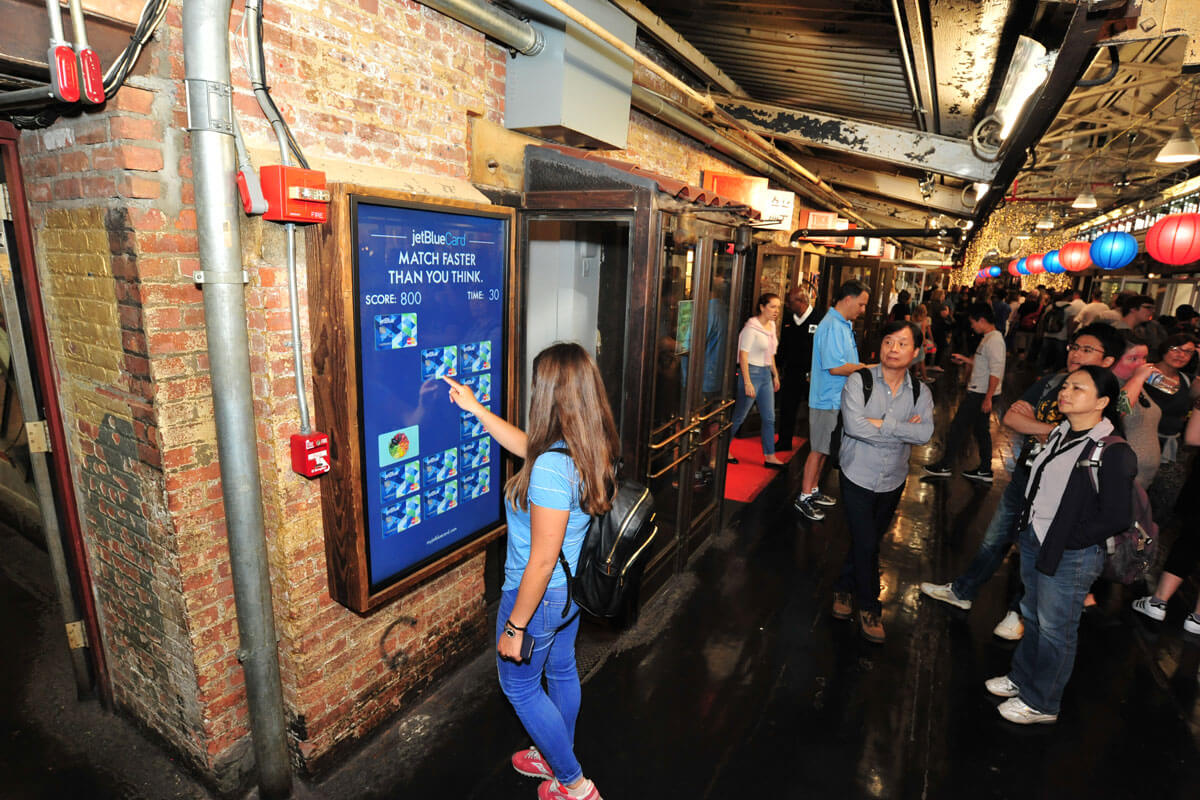 Getting in front of the culture junkies and foodies of Chelsea Market, JetBlue sought to generate awareness around their JetBlue Credit Card. Using The Feed's  interactive display, Pearl developed a simple tile matching game where visitors raced against time to match food images as quickly as possible. Now sign up and rack up some credit card points!
---
Amazon's new original TV series has quite a name. "I Love Dick" featuring Kevin Bacon is taking over OOH nationwide, including our Hollywood wallscapes, with some ingenious creative. Dare we say, it looks huge on there? We're still not quite sure how we got this one approved, but congrats all around!
---
It's been said that advertising is an art form. In LifeWTR's case, that is most definitely true. Taking over storefronts in Chicago, Denver, Philly and Seattle, the lines between advertising and art were blurred. Massive mosaics bursting with color transformed ordinary city streets into culturally robust spectacles.
Returning to our awesome midtown wallscape is Spotify! Featuring the launch of hip hop artist Logic's new album, New York City is ready to get down. Logic himself was ecstatic with the wallscape too, Instagramming it to his 2 million followers worldwide!
Our Senior Art Director Christie is all grown up! Having our own little office celebration in anticipation for the big day, Christie gets ready to argue with her husband to be for eternity just as she does to us. Nah, just kidding! We wish Christie a life of happiness and good health as she enters the biggest form of commitment one can possibly take on. Congratulations!