Random Pearl Quote of the Week:
"Give all your pearls, and the swine will make a pearl necklace, then run off. Don't show all your glory." 
– Anthony Liccione
---
Guardians of the 405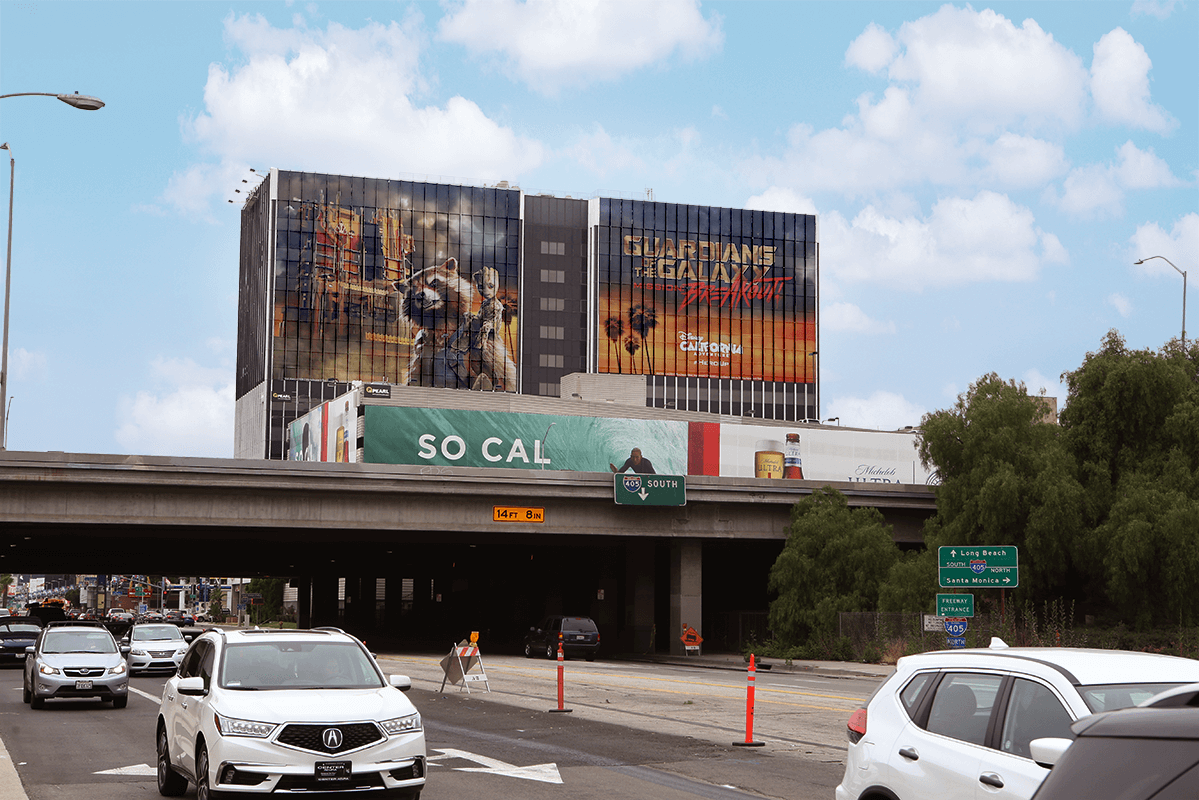 It's no secret we have the biggest and baddest wallscape on the LA 405, so we've brought on some special Guardians for security. Okay, so not really, but that would be pretty awesome! The new Guardians of the Galaxy – Mission: BREAKOUT! ride is now at Disneyland. If the wallscape didn't sell you, this reporter's reaction will.
---
Fun fact, the Cortez was Nike's first track shoe created back in 1972. With history like that, it only makes sense for Nike's original shoe to show off on our original advertising format, the storefront! With an updated look, Nike Cortez takes over one of our Los Angeles storefronts in classic style.
---
We've done a lot of market rides in Miami. Probably a couple hundred gas tanks worth if we're counting. You can only imagine how happy it made us when Shell shared their latest Fuel Rewards initiative on one of our own Miami wallscapes. Anyone want to go on a market ride?
Los Angeles plus summer time equals insatiable thirst. That's not always a bad thing though. With one of our local storefronts, Dos Equis is here to remind us to "Stay Thirsty Mis Amigos." Needless to say, drink responsibly!
As pioneers in advertising, we believe we're onto the next big thing. Branded babies! Our vision will put Pearl Media in every household across the country…or at least in the Petrillo household. This may or may not have been an entertaining excuse to sneak an adorable photo of our CRO's second son, Theo Petrillo, into Last Week Today.