Mannequin mapping showcase from Pearl Media on Vimeo.
PEARL MEDIA LLC is the U.S. leader in immersive and interactive out-of-home experiences.  We create lasting impressions by manipulating building facades and surfaces through the use of 3D animation, projection and lighting through our proprietary 3D mapping software/hardware.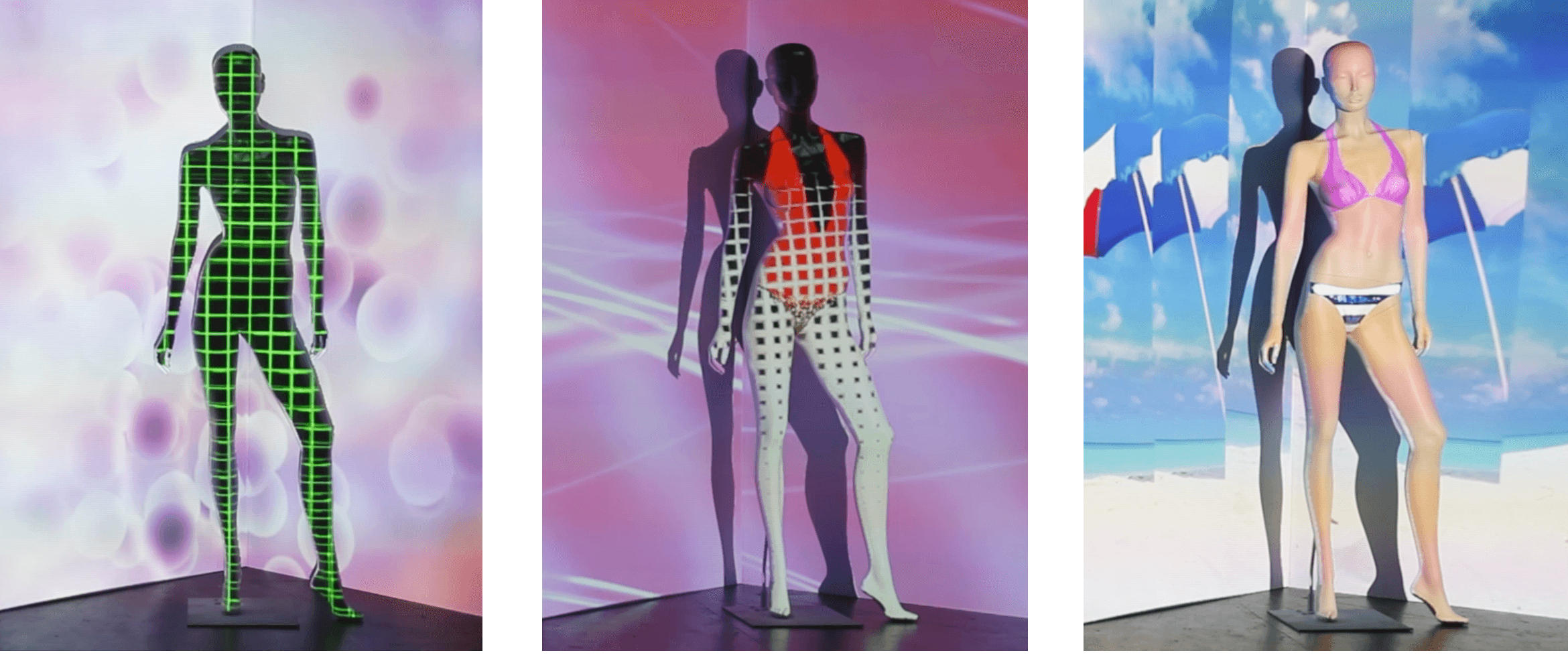 We are pleased to announce Mannequin Mapping: Pearl's newest form of  mapping technology, allowing us to change out clothing, appearances and settings on naked mannequins through the use of our exclusive projection technology.   Mannequin Mapping will innovate the current mannequin industry and  be a valuable addition to corporate events, parties, media outlets, trade shows and more.
Capabilities
The projection system can isolate the mannequin or map the background as well
Limitless combinations of branding content for the mannequin and background
Can cycle or be patron-controlled through touch screen / smartphone apps
Possibilities include consumers' faces mapped to mannequins, augmented reality for individual mannequins, interactive feedback through apps.