Digital signage projection tech unwraps SI Swimsuit issue
'Twas the night before Valentine's and all through the Strip, plenty of creatures were stirring, especially Sports Illustrated Swimsuit models.
The night before Valentine's Day, on Wednesday, Feb. 13, at 11 p.m. Eastern, Pearl Media Productions put on "one of the largest 3D mapping projections ever conceived" for the launch of the 2013 Sports Illustrated Swimsuit issue, according to a release from Pearl Media.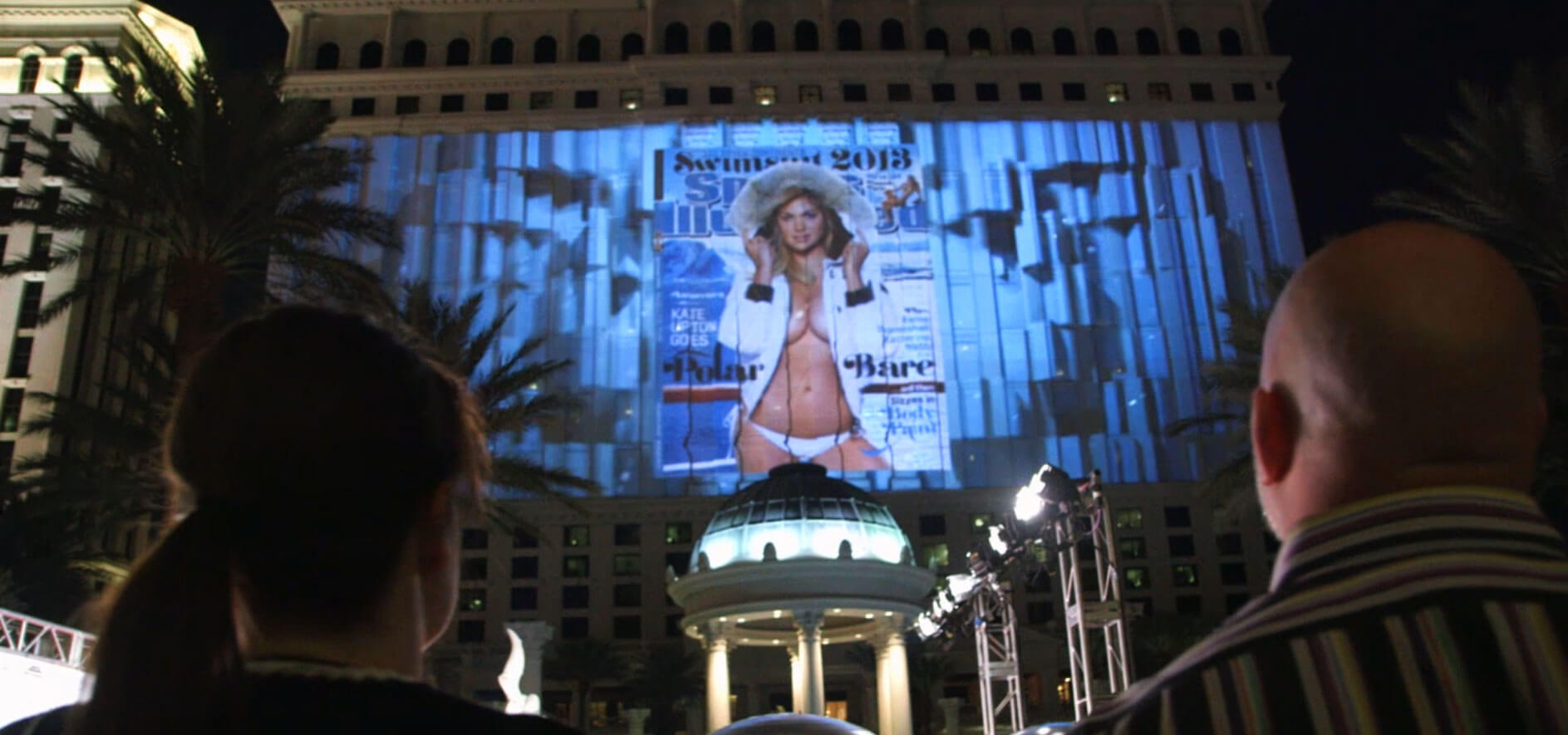 By using the exterior architecture of Caesars Palace Hotel and Casino in Las Vegas as a giant canvas, Pearl Media projected a 51,000-square-foot 3D mapping projection experience entitled "7 Continents, 17 Wonders of the World" poolside at the hotel. The show featured images of the famed Swimsuit issue's supermodels, including cover model Kate Upton, surrounded by 3D images such as elephants and Easter Island-style moai.
Additionally, the event also was live-streamed across the Web on SI.com, SwimDaily.com, People.com, Time.com, EW.com and Instyle.com.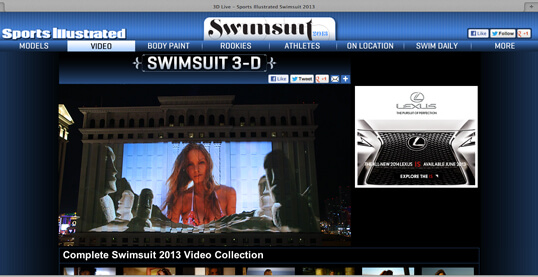 The show was mapped out on a 360-foot -by-141-foot screen size, for 50,760 square feet of mapped video, and used 30 Barco HDF-W26 26,000-lumen projectors with four V3 Sandy Bridge Green Hippo media servers running in Uber Pan with internal Parrots.
According to Pearl Media, this was just one of many 3D projection experiences the company has executed this year for clients: Pearl also made a downtown Los Angeles building disappear on behalf of and LoopNet, projected a 2012 NFL season "Rajun Tailgate" recap for Pepsi in New Orleans at the Super Bowl, and created a projection experience for the opening of Tommy Hilfiger's first Beverly Hills store.
Watch a video of the SI Swimsuit presentation below: