Fairfield, NJ, August 4, 2014 – Digital out-of-home pioneer Pearl Media will debut the next generation digital feed later this summer in Chelsea Market, one of the most highly-trafficked destinations in New York City. The network will be called The Chelsea Market Feed and, powered by The Huffington Post, will use cutting-edge technology to provide fresh, relevant and inspiring content for consumers and tenants.
"Our goal is to enhance this premier location by marrying the most sophisticated technology with the highest-quality content and provide even greater value for highly sought after  consumers that visit Chelsea Market and our clients," says Josh Cohen, CEO of Pearl Media.
Chelsea Market has partnered with The Huffington Post and Pearl Media and will update the feed daily with trending topics in news, food, lifestyle, fashion and technology.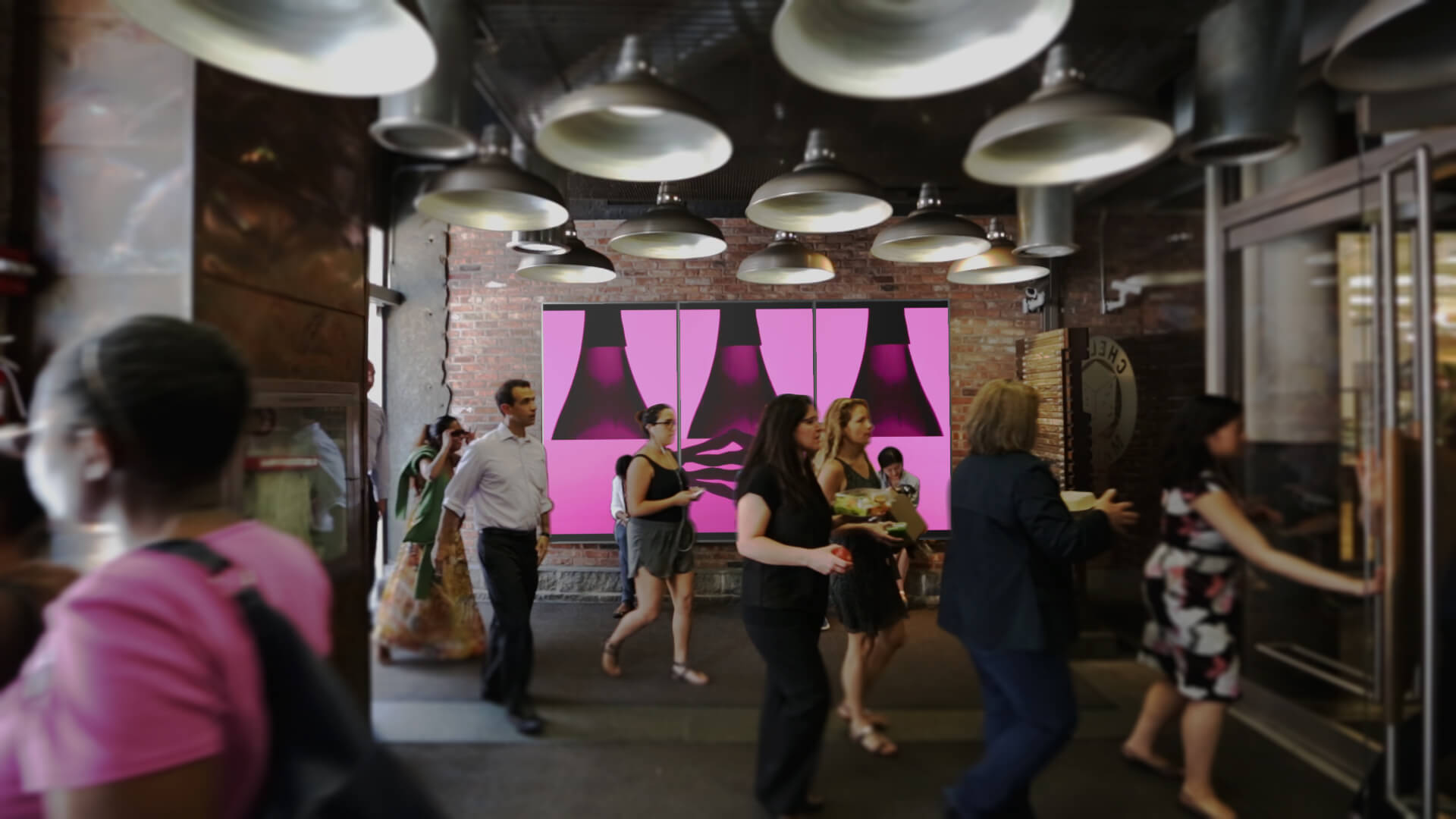 "We're always looking for new ways to share stories and start conversations," said Jordan Jayson, VP, Brand Strategy and Development at The Huffington Post. "So we're delighted to be partnering with Pearl Media at Chelsea Market, to further enhance the experience of being in one of New York's most vibrant spaces."
Chelsea Market is located in New York City's Meatpacking District, one of the most fashion forward, trendiest neighborhoods in Manhattan, and attracts over 30,000 visitors daily, making it an exclusive and efficient channel to reach a high-profile demographic. The enclosed modern food hall is home to many innovation economy tenants like Google, Food Network, Oxygen Network, EMI Music Publishing and more.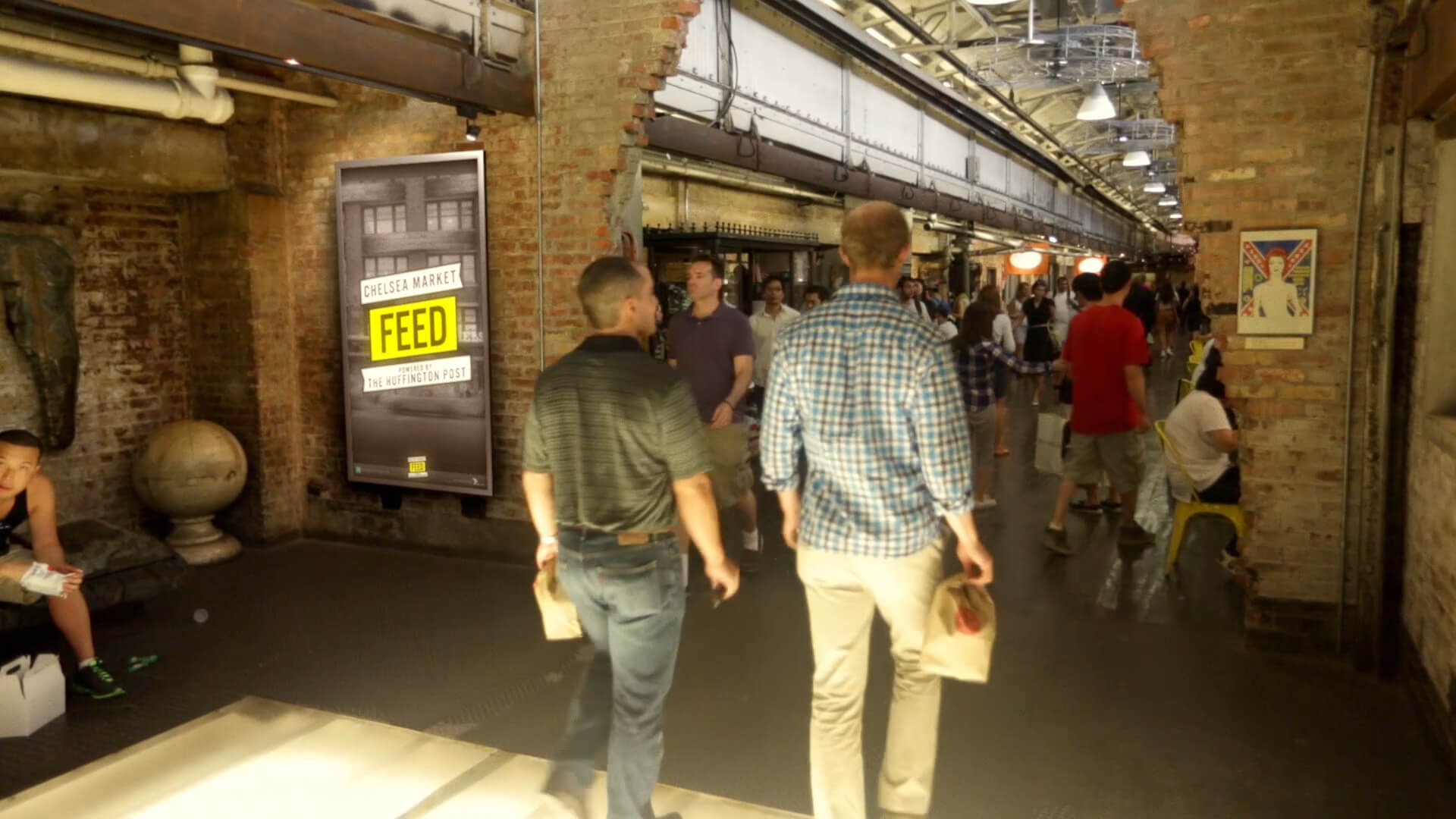 The Chelsea Market Feed will live in 10 strategically placed locations throughout the market comprised of video walls and single screens compatible with Chelsea Market's social media feeds, mobile and interactive capabilities, thereby providing consistent exposure throughout the entire Chelsea Market. A limited number of advertisers will be able to tap into this network via full HD video and static opportunities.