Pearl Media Partners with NY Waterway and Outdoor Solutions Group
Bringing 70+ Large Format Out of Home Opportunities to New York & New Jersey

---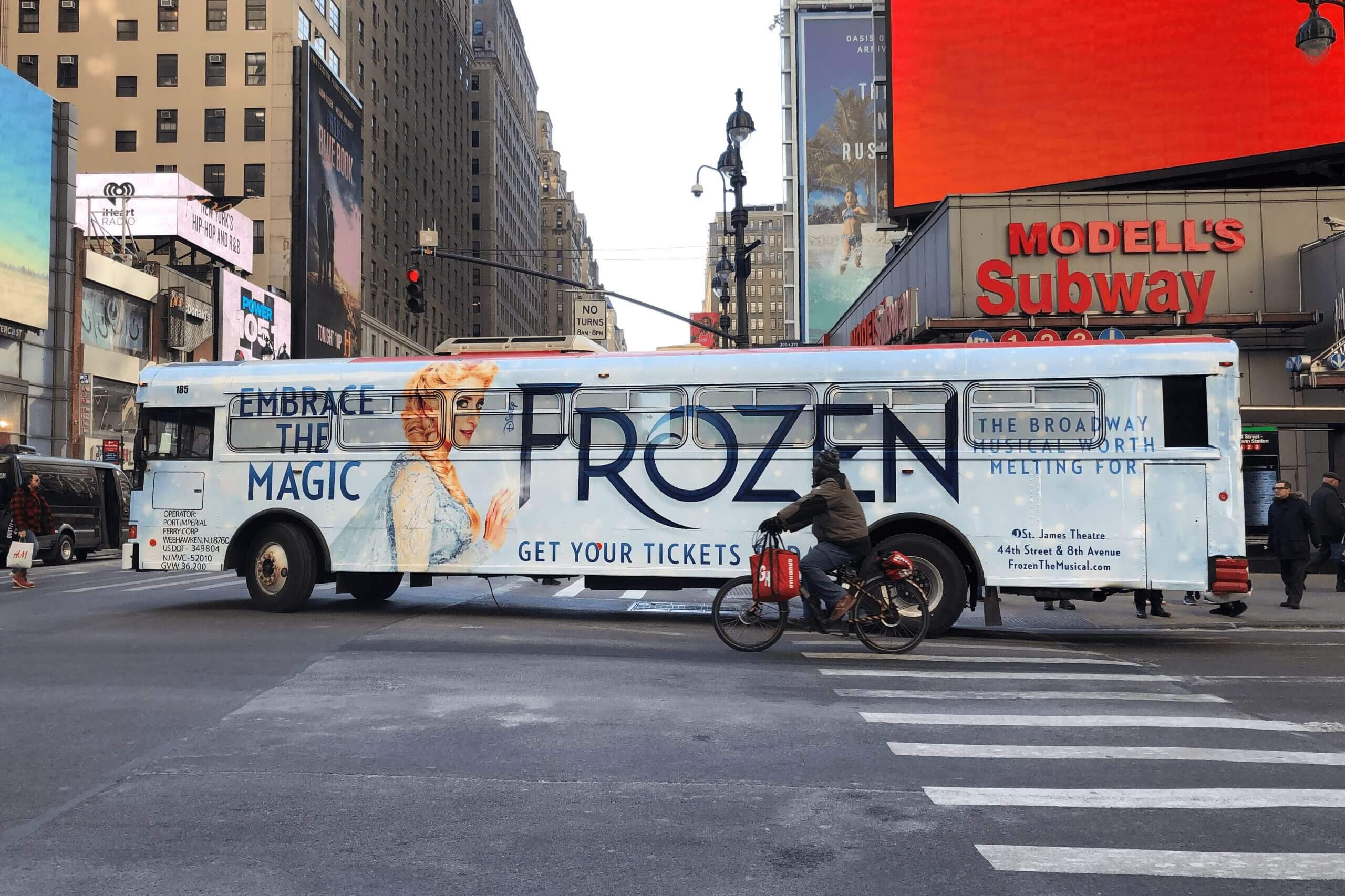 (Montclair, New Jersey) Pearl Media is proud to announce its newest and largest out-of-home advertising partnership with Outdoor Solutions Group and NY Waterway. The partnership provides Pearl Media and their clients the ability to transform over 50 buses and 20 commuter-ferries into large format Out of Home Media assets in New York City and New Jersey,  along with dedicated media throughout all NY Waterway Terminals. As the Tri-state continues to open up, this partnership provides brands with the ability to not only reach the commuters on these buses and ferries, but the hundreds of thousands of people back on the streets and neighborhoods of New York City & New Jersey. 
"NY Waterway has been a part of our family for over 25 years and we are really excited to now partner with Pearl to leverage their marketing, sales and creative talents as well as their unique way of thinking in order to realize the potential NY Waterway can provide for brands.", says Rosemary Valenti, CEO of Outdoor Solutions Group. 
NY Waterway Ferries (65' brand canvases) provide commuters and tourists transportation across New Jersey and New York, with over twenty ferries and various terminals along both waterfronts. Terminal Ports in New Jersey include, but are not limited to, Port Imperial, Lincoln Harbor and Hoboken. And waiting on the New York side are Midtown, Brookfield Place and Pier 11. Each terminal also encompasses countless advertising opportunities of various formats, from digital screens to large static banners to diorama panel displays.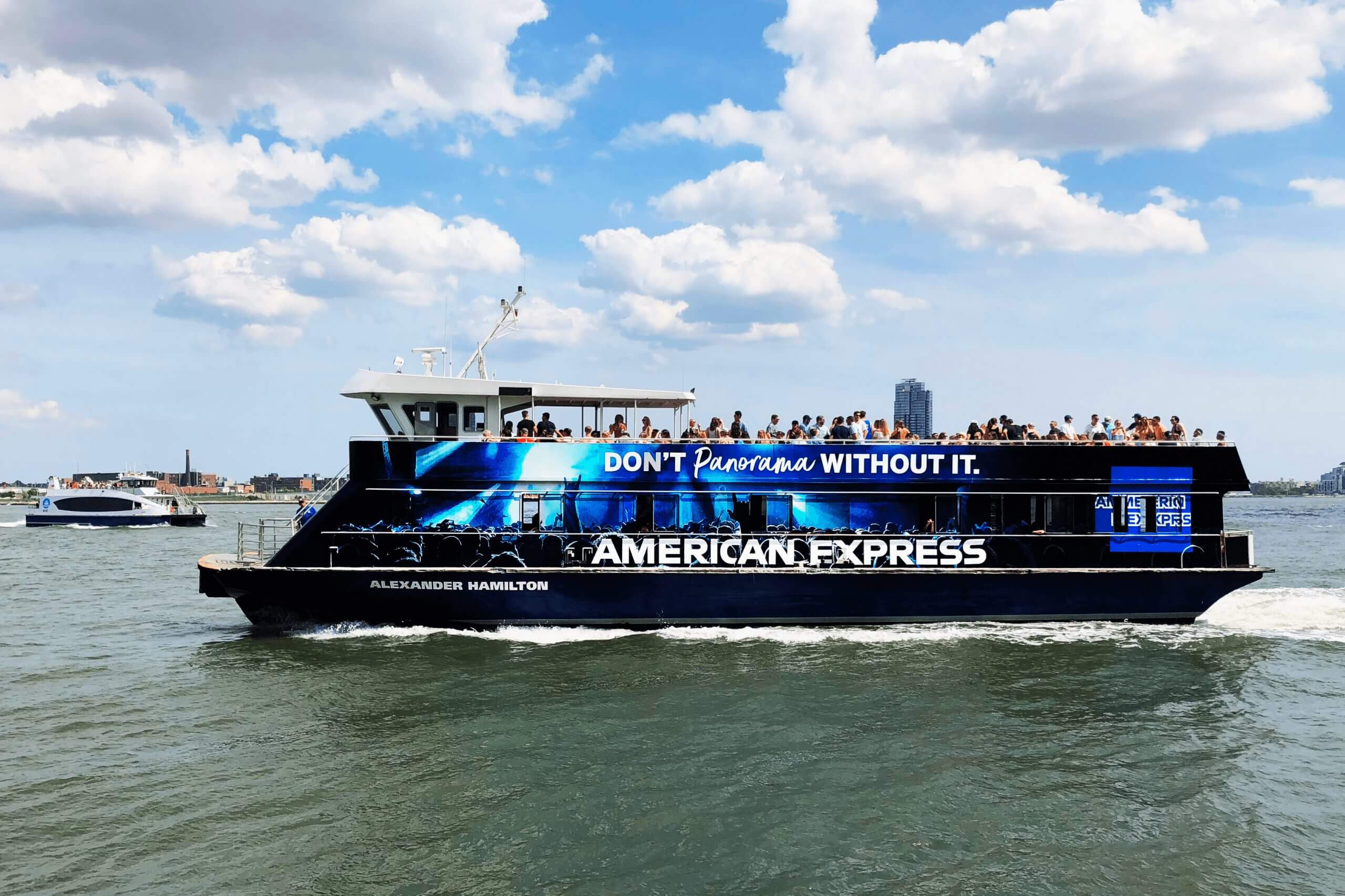 Upon arrival in any of the terminals, over 50 fully-brandable busses allow passengers to continue their commute along five designated routes throughout the city. "We are true believers in New York City returning to its pre-COVID levels of traffic and bustling activity and are investing in that future through this partnership. This fleet of vehicles throughout Manhattan and on and across the Hudson provides brands with some of the largest eye-level media available to engage with New Yorkers," says Josh Cohen, President & CEO of Pearl Media. 
The foot traffic along these routes is unimaginable for brands looking for maximum exposure, as the number of monthly impressions is over 13.2 million. "Our buses drive on dedicated routes in different parts of NYC; thus, we can deliver brands' targeted impressions in targeted neighborhoods," says Anthony Petrillo, Chief Revenue Officer. "Partnering with a private transportation provider in New York City opens up opportunities for brands and categories that have typically been unavailable from city-run vehicles." 
For more information, including availability and pricing, please contact Pearl Media's Chief Revenue Officer, Anthony Petrillo at apetrillo@pearlmedia.com.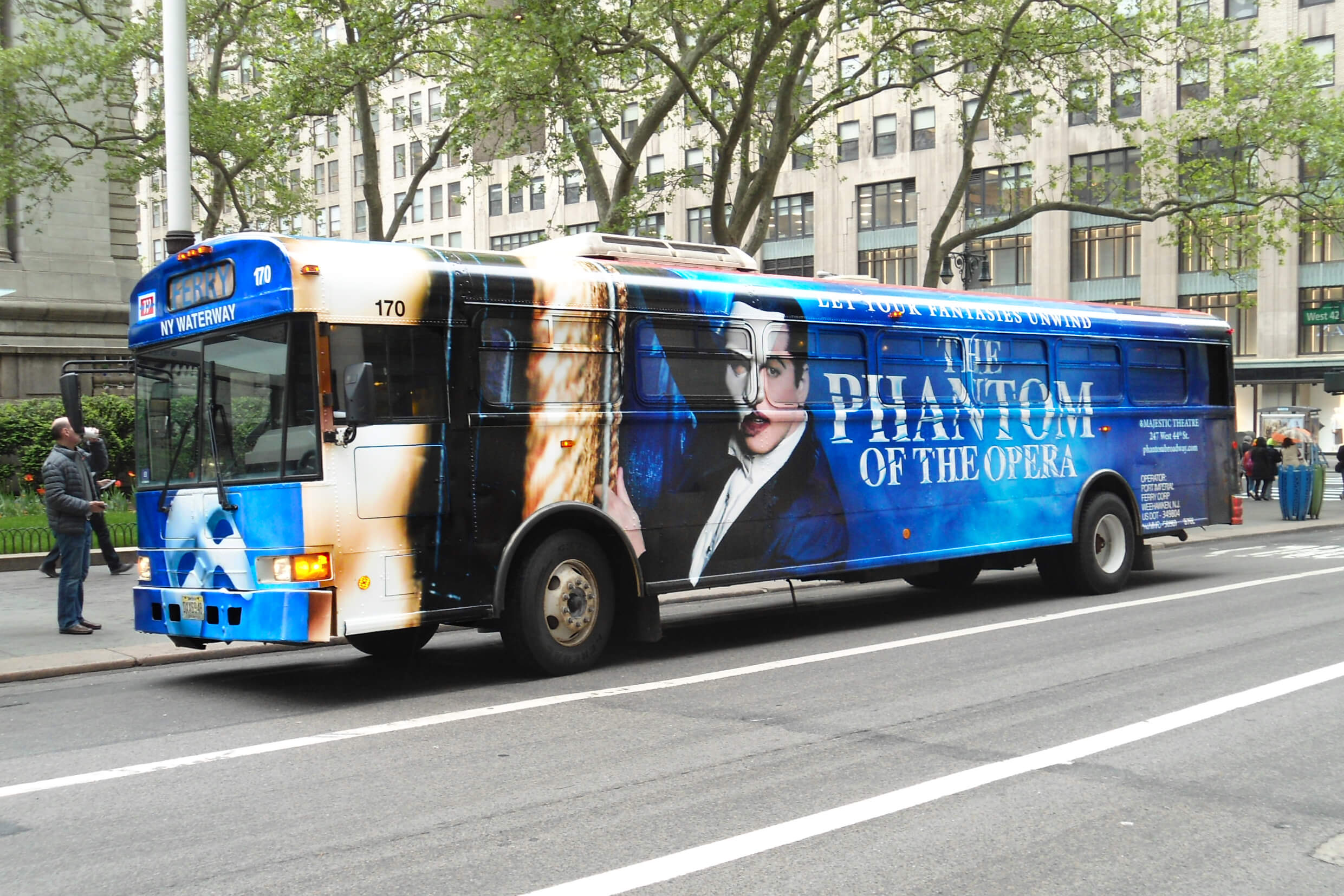 About Pearl Media
Pearl Media develops, manages and sells unique marketing and digital media opportunities. Working with best in class real estate assets, Pearl digitizes urban core mixed use commercial space, transit centers and transit adjacent properties in top markets with premium place-based digital signage networks.  We target and transform premium large format static properties and vacant storefronts into best-in-market out-of-home advertising opportunities. For more information, please visit pearlmedia.com.
About Outdoor Solutions Group
OSG is an Out-Of-Home Media company that's been helping advertisers for over 20 years connect to commuter audiences along with the NY Waterway ferry system. The wide variety of eye-level media is located throughout Manhattan. Ads can be seen on wrapped busses, wrapped ferries, large atrium banners/posters, atrium wrapped storefronts, and diorama ad box displays. For more information, please visit www.osgnyc.com.
About NY Waterway
The NY Waterway ferry system is an iconic fixture of the NY metro area. It's a popular option to travel in and out of NYC because it allows commuters and visitors to take in the city skyline. The ferries and terminal media reach NYC commuters as well as waterfront residents on both the NY & NJ sides of the Hudson and the buses reach people moving throughout the main thoroughfares of Manhattan and around NJ. As a whole, the Waterway media inventory reaches a mass audience of NY market professionals. For more information, please visit nywaterway.com.