Pearl Media presents 3D-cember:
Pearl Media is the preeminent leader of 3D mapping projection in the US.  At the conclusion of 2011, Pearl Media will have executed more 3D projections than any other company globally and all other companies in the US combined!

Over the next three weeks, we will be transforming some of the most iconic buildings around the country into unique, jaw-dropping 3D experiences. 3D-cember will culminate with the largest INTERACTIVE 3D mapping projection allowing people to control massive 3D elements on a building.  We urge everyone to come out and become a part of history as Pearl Media will enter into the Guinness Book of World Records with this feat.
A Highlight Reel of Pearl Media's 2011 3D Projection Executions.
Subscribe to Pearl Media's 3D-cember Rss Feed, for more info and interactions, Follow us on Twitter, Like us on Facebook, and enjoy #3D-cember.
Pearl Media's 2011 3D Executions Thus Far:

Lexus Earthnight: CT Hybrid 3D Projection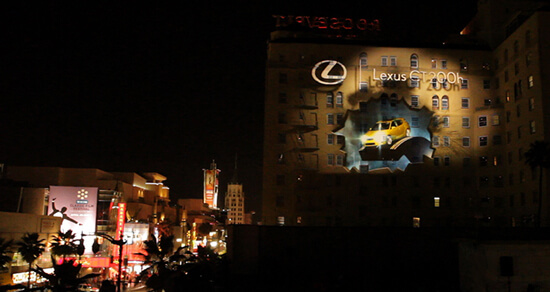 Pearl Media's 3D Building Mapping Projection Team put together a 7,800 square foot projection on one of Los Angeles' most iconic buildings, The Roosevelt Hotel for Lexus. The projection launched Lexus' new hybrid model, the CT 200H on Earth Day, April 22, 2011 by projecting 3D roads, butterflies and water across the building. The projection was spotlighted nationally on NBC's EXTRA TV and Jimmy Kimmel Live reaching over 5.4 MM Households.
THQ Comicon: Saints Row the Third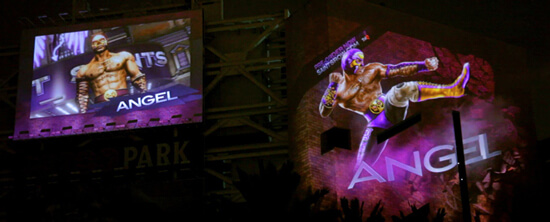 Pearl Media deployed a massive 3D projection on the side of San Diego's PETCO Park during Comic-con 2011 to promote the launch of THQ's upcoming new video game Saints Row®: The ThirdTM. The 3D projection mapped the contours of PETCO Park, offering consumers a unique and never-before-seen three-dimensional view of the main characters smashing through the walls of PETCO Park, all without the use of 3D stereoscopic glasses.
X-Men: First Class DVD & Blu-Ray Release Party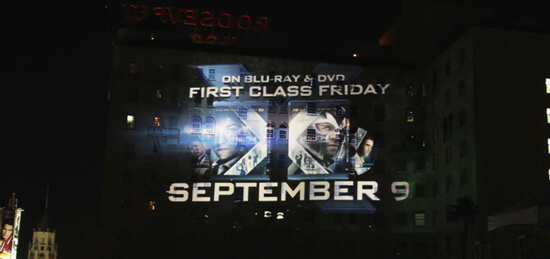 Pearl Media produced and displayed a massive 3D building mapping projection to promote the DVD release of X MEN First Class by Fox Home Entertainment.  The enormous 3D projection showcased the powers and transformations of the main characters of X MEN First Class at the famous Roosevelt Hotel.  Thousands of pedestrians were able to witness the X MEN transform the facade of the Roosevelt Hotel with flying objects, water, ice, fire, tornadoes and even submarines coming out of the building.  Pearl Media's proprietary 3D Mapping projection technology allows for large objects to come to life in real time high definition 3D without the use of stereoscopic glasses.  The program was witnessed by thousands on the street and thousands of more online and through social media outlets.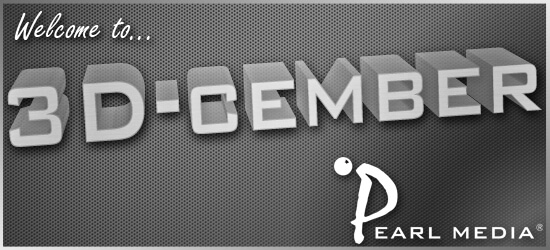 Subscribe to Pearl Media's 3D-cember Rss Feed for up-to-date information about upcoming events, the most in-depth press and analysis, and a first look at exclusive videos of our jaw-dropping executions. Click Here and prepare for 3D-cember . For more info and interactions, Follow us on Twitter, Like us on Facebook, and enjoy #3D-cember.