Pearl Media launched 3D projection on mannequins for Lil Wayne's TRUKFIT apparel collection. The mannequins were showcased on the show floor at the MAGIC Marketplace convention in Las Vegas and were featured as part of a performance by Lil Wayne for TRUKFIT's latest collection at 1 Oak Night Club on August 20th.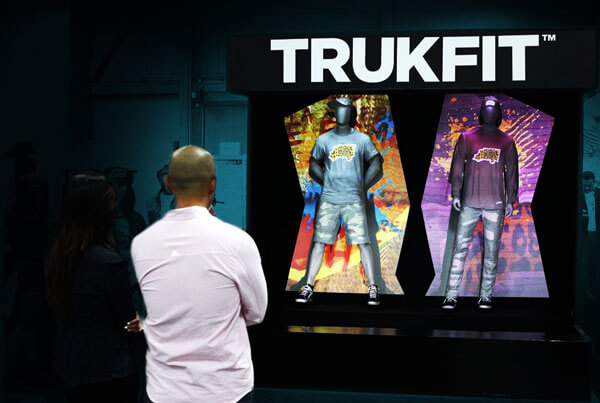 Leveraging 3D projection mapping technology and using mannequins as the surface for the projection provided a new, innovative way to showcase entire clothing lines.
The mannequin's outfits could change in seconds, as in this case on the show floor but could also be done in a window display. Not only does the technology create a spectacle that attracts consumers to view the clothing line, it revolutionizes the traditional window-shopping experience and creates a lasting impression for the consumer. With this technology, retailers have the ability to showcase more products, more options and more combinations of clothing than ever before, while streamlining operations.