Digital Advertising and Media Network Unveiled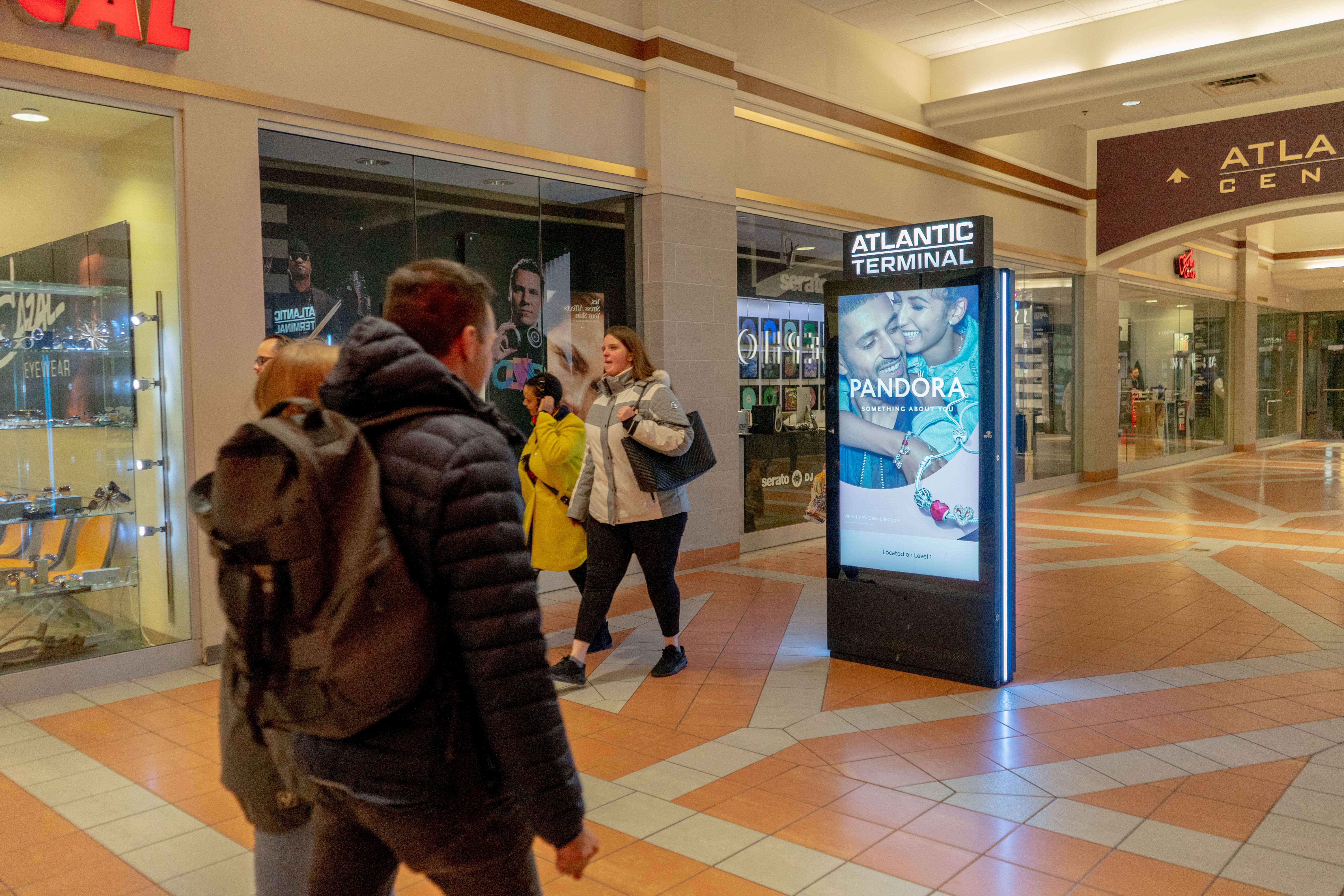 (Montclair, New Jersey) Pearl Media, an award-winning Out-Of-Home Advertising and Marketing Agency, in partnership with Madison International Realty, has unveiled a new place-based digital network at Brooklyn's Atlantic Terminal.  The Atlantic Terminal Network (ATN) went live on February 2nd, providing a dynamic digital canvas inside Downtown Brooklyn's premier retail destination.  Pearl Media is the exclusive media partner for Atlantic Terminal.
"Pearl Media is elated to be the exclusive media and advertising partner for Atlantic Terminal," said Josh Cohen, CEO/President of Pearl Media. "Our partnership with Madison International Realty, a global real estate investment firm, continues Pearl Media's successful roll out of digital platforms in best in class real estate assets that help brands connect with consumers where they shop and play," added Cohen.
Atlantic Terminal is located in New York City's third-largest central business district, surrounded by a dense concentration of office, residential, retail and event spaces.  Anchor stores include Best Buy, Marshalls, Sephora, Target and Uniqlo.  The three-story, 760,000 sq. ft. mall is located at the intersection of Flatbush and Atlantic Avenues, Downtown Brooklyn's bowtie, one of the busiest crossroads in Brooklyn and the heart of the Brooklyn Cultural District.  Across the street from Barclay's Center, it sits above the Long Island Rail Road's Atlantic Terminal facility and the Atlantic Ave – Barclay's Center subway station, used by 13 million riders annually.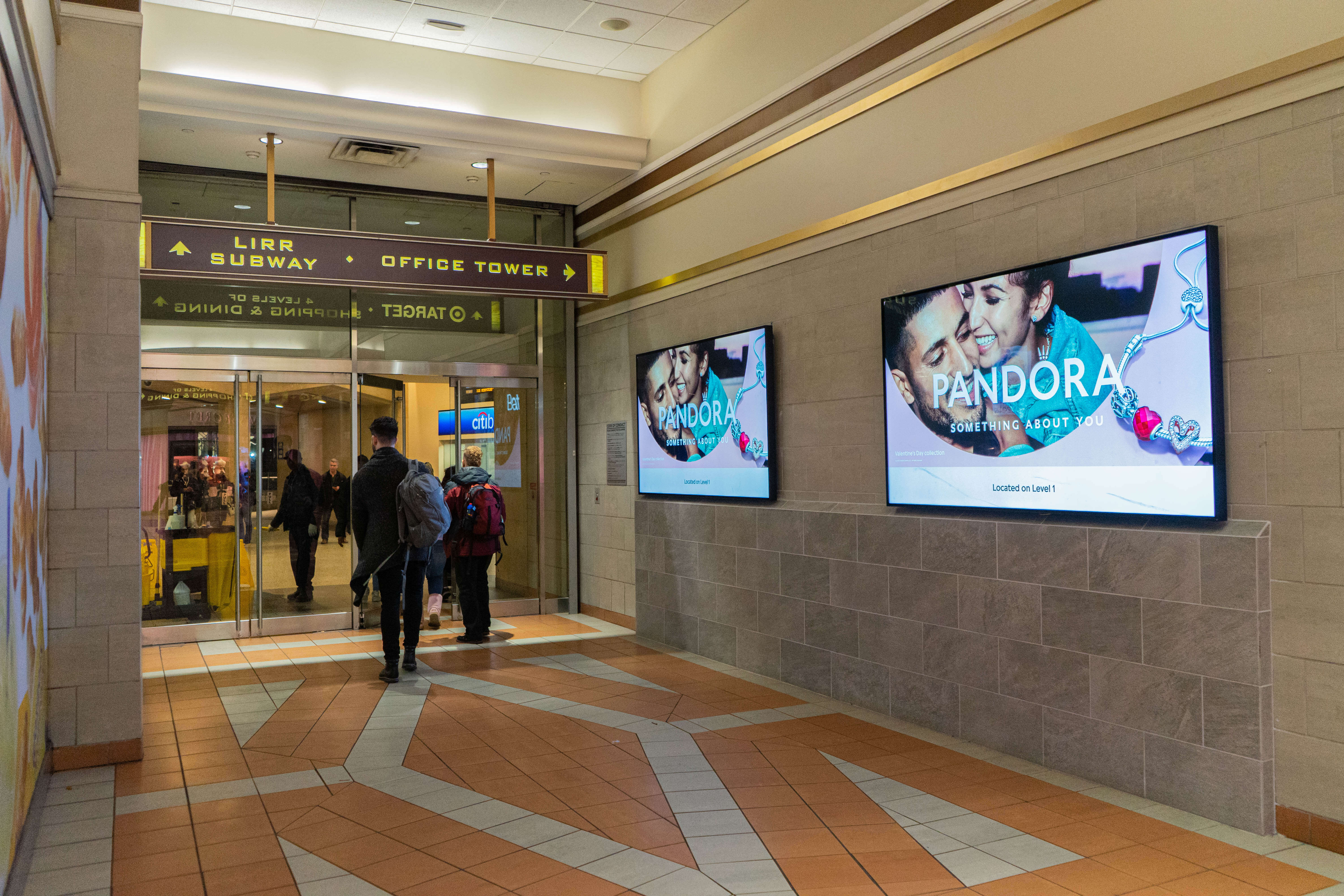 "We are pleased to partner with Pearl Media. It's digital network and dynamic interactive displays and directories will help guide Atlantic terminal's more than 20 million annual visitors through the retail and transit levels of the complex, enhancing the mall experience for both our shoppers and tenants," said Evan Walke, Madison International Realty portfolio manager.
At Atlantic Terminal Pearl Media has deployed a robust, dynamic digital network consisting of 15 individual media placements. The media opportunity consists of eight (8) 85" LCD displays, four (4) 98" LCD displays and three double-sided 65" LCD kiosk displays.  With this dynamic digital canvas local and national brands will be able to tailor their creative for the shopper one the go, while tenant shops will have the ability to message daily sales and other offers to visitors on the spot.
"When you combine the commuters who use the transit facilities, the shoppers who visit on a daily basis with the office workers in and around the terminal it's no wonder that Atlantic Terminal is truly the hub of the neighborhood,"  said Anthony Petrillo, Chief Revenue Officer at Pearl Media "Sitting at the crossroads of one of the busiest intersections in Brooklyn with 25 million vehicles and 18 million pedestrians passing by every year, the Plaza space at the terminal is a prime location for brands to engage consumers with innovative activation campaigns," added Petrillo.
In addition to the digital network, the media opportunity at Atlantic Terminal Mall includes one static interior wallscape. The venue generates 1,366,164 total weekly impressions according to Geopath data.  For more information on media opportunities at Atlantic Terminal contact Anthony Petrillo of Pearl Media at apetrillo@pearlmedia.com
About Madison International Realty
Madison International Realty is a leading liquidity provider to real estate investors worldwide. Madison provides equity capital for real estate owners and investors seeking to monetize embedded equity, to replace capital partners seeking an exit and to recapitalize balance sheets. The firm provides equity for recapitalizations, partner buyouts and capital infusions; and acquires joint venture, limited partner and co-investment interests as principals. Madison invests in secondary transactions and focuses solely on existing properties and portfolios in the U.S., U.K., and Europe. Madison has offices in New York, London, Luxembourg, Amsterdam and Frankfurt, where the firm operates under the name of Madison International Realty GmbH.