Random Pearl Quote of the Week:
"I am a lucky man to count on both hands the ones I love." 
– Pearl Jam
---
Cruisin' on the 405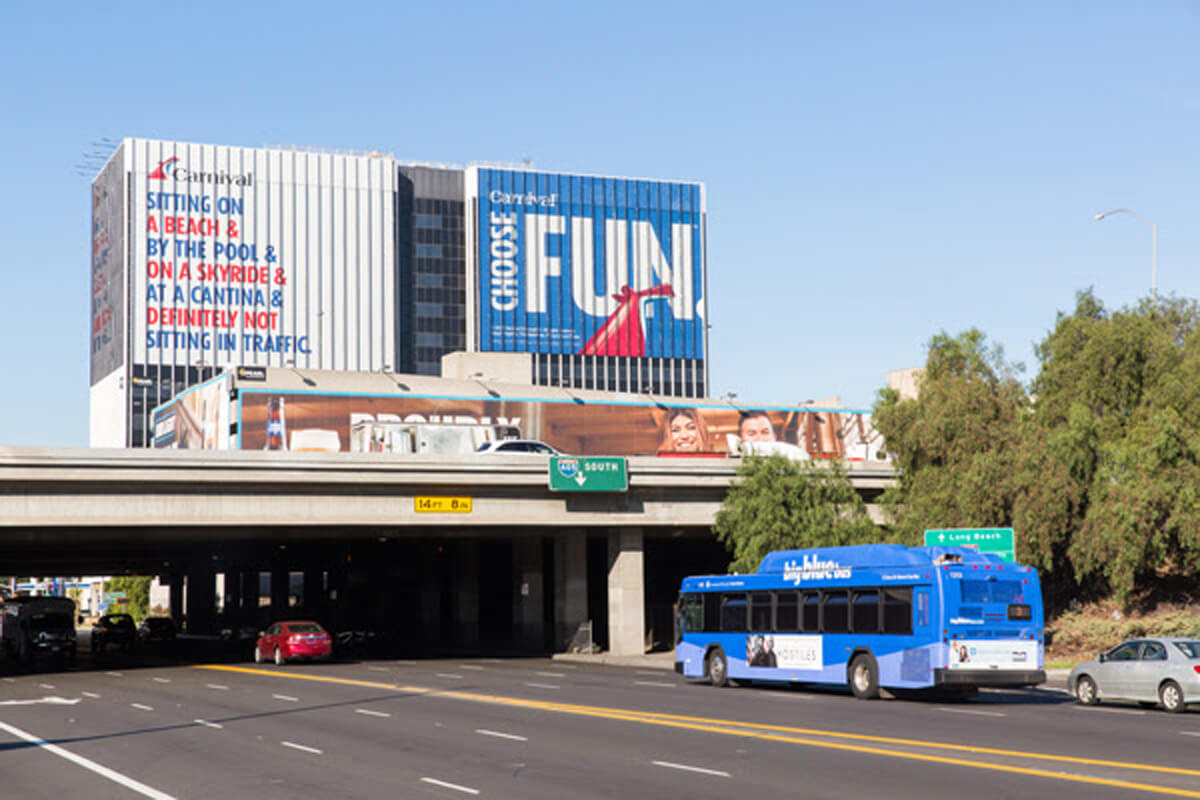 It's not everyday we have a brand do a complete takeover of our 405 walls, but Carnival Cruise Line was just the latest to make this bold statement. The combined wallscape size is a whopping total of 28,448 square feet. This ad could almost be its own cruise ship! Towering high above the 405 highway in Los Angeles, Carnival reminded people of all the things they could be doing instead of sitting in traffic. Bars, burgers, swimming, karaoke – we think it's time for an early vacation.
---
Live Large Downtown

Located blocks away from Brookfield Place, 70 Pine luxury apartments wanted to recruit potential residents from the highly-desirable demographic that visits this cultural lifestyle center. Keeping things local, the 70 Pine creative graced our immersive digital platform, fitting in quite nicely with the numerous premium brands that are also represented.
---
A Different Way of Converse-ing


Meatpacking District is a nonstop party destination in New York City. So how do you demand the attention of the nightlife? With a whole ton of light! Projecting Converse up high onto neighborhood building facades, we'd like to think hundreds of nightlife enthusiasts contemplated their footwear choices for the evening.
Success is a Real Trip


We've recently been highlighting our Brookfield Place platform, but we can't forget about our first-born, The Feed at Chelsea Market! With the Market's international food selection, you can bet on visitors craving for adventure and who better to adventure with than Virgin Atlantic?
Pups at Pearl


We've shared a lot of Pearl pups in the past, but our CFO's dog Maris is a rare visitor in the office! She's a shy one, so we had to snap a picture while we could. Pretty photogenic, right?